Cancelled for 2020 due to COVID-19, please email Marti (IM703lbk.marti@gmail.com) for accommodations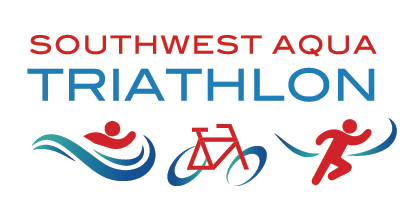 Presented By
PACKET PICKUP & LATE REGISTRATION INFORMATION
WHEN:   April 25, 2020
TIME:      7am
WHERE: Southwest Aqua Sports 3909 N Frankford Ave. Lubbock, TX 79416
Individual Triathlon & Aquabike
$45.00USD (Open-4/15/20)
$50.00USD (4/16/20-4/25/20)
Relay
$50.00USD (Open-4/15/20)
$55.00USD (4/16/20-4/25/20)
COURSE DESCRIPTION
Swim: The swim is a 350 yard swim in the beautiful new indoor pool at Southwest Aqua sports.  The swim will start with a time trial start. Each swimmer will swim down and back on the right side of the lane in all 7 lanes. Your swim time will start with the timer and end when you finish at the wall.
Bike: The bike course will start in the parking lot of the Southwest Aqua Sports parking lot. The bike is 18 miles on flat asphalt roads.
Head south on N Frankford Ave toward Kent St, 2.10 miles.
Turn right onto Erskine St, 3.99 miles.
Turn right onto N Farm to Market Rd 179/N Inler Ave, continue to follow N Inler Ave. The turn around point will be prior to the railroad tracks on N. Inler Ave.  There will be an aid station at this point.
Follow the same path back to transition.
Run:  The run is 3.1 miles on flat surface that is mostly asphalt.  It is an out and back course. There will be an aid station at the halfway turn around point.
General Awards
Top 3 or Top 10%, whichever is greater. Approximate time will be 10:30 a.m., at the race site.
Male & Female Age Groups
15 – 19
20 – 24
25 – 29
30 – 34
35 – 39
40 – 44
45 – 49
50 – 54
55 – 59
60 – 64
65 – 69
70 – 74
75 – 79
80+
Physically Challenged
Clydesdale/Athena Division:
Weight Class Division. In events where a weight class division is different, the minimum weight shall be 220 pounds for men and 165 pounds for women, monitored by the event organizer. The weight class age categories for men and women shall be 39 years of age and under and 40 years of age and over. Participants are not eligible to complete in a weight class division and in an age group division at the same event.
Relays: Mixed, Male and Female divisions.
Training:
Contact Nicole Adams for personal training at: nicole@cnsathlete.com